Explore Our Massage & Wellness Services
At Vinings Massage & Wellness, we strive to create a peaceful, therapeutic experience for our clients both in our wellness center and out in the community we serve. Our passion is to ensure that our client's quality of life does not suffer from the unhealthy buildup within the muscles and connective tissues of the body. This build can be caused by our physical ailments, illnesses, chronic pain and by the stress of everyday life.
We believe that a healthy life starts with self-care. Our team of highly-qualified massage therapists work to put you in a state of blissful relaxation while at the same time helping your body release unhealthy stress and pain. Our massage therapy services range from deep tissue, sports massage to relaxation massage and everything in between.
This allows us to address all aspects of your body and mind. Contact us at 404-492-8582 to schedule your massage today.
The Signature Massage is what sets us apart. We customize each massage to meet your needs. We may use heated towels, aromatherapy, Swedish techniques, manual stretching, or any combination of the various modalities our experienced therapist are trained in.
30 Minute – $65
60 Minute – $99
90 Minute – $129
Share the experience with a loved one or friend. Relax and "rejuvenate" together. You will each have your own massage therapist, who will customize a Signature?Massage to meet your needs.
60 Minute – $198
90 Minute – $258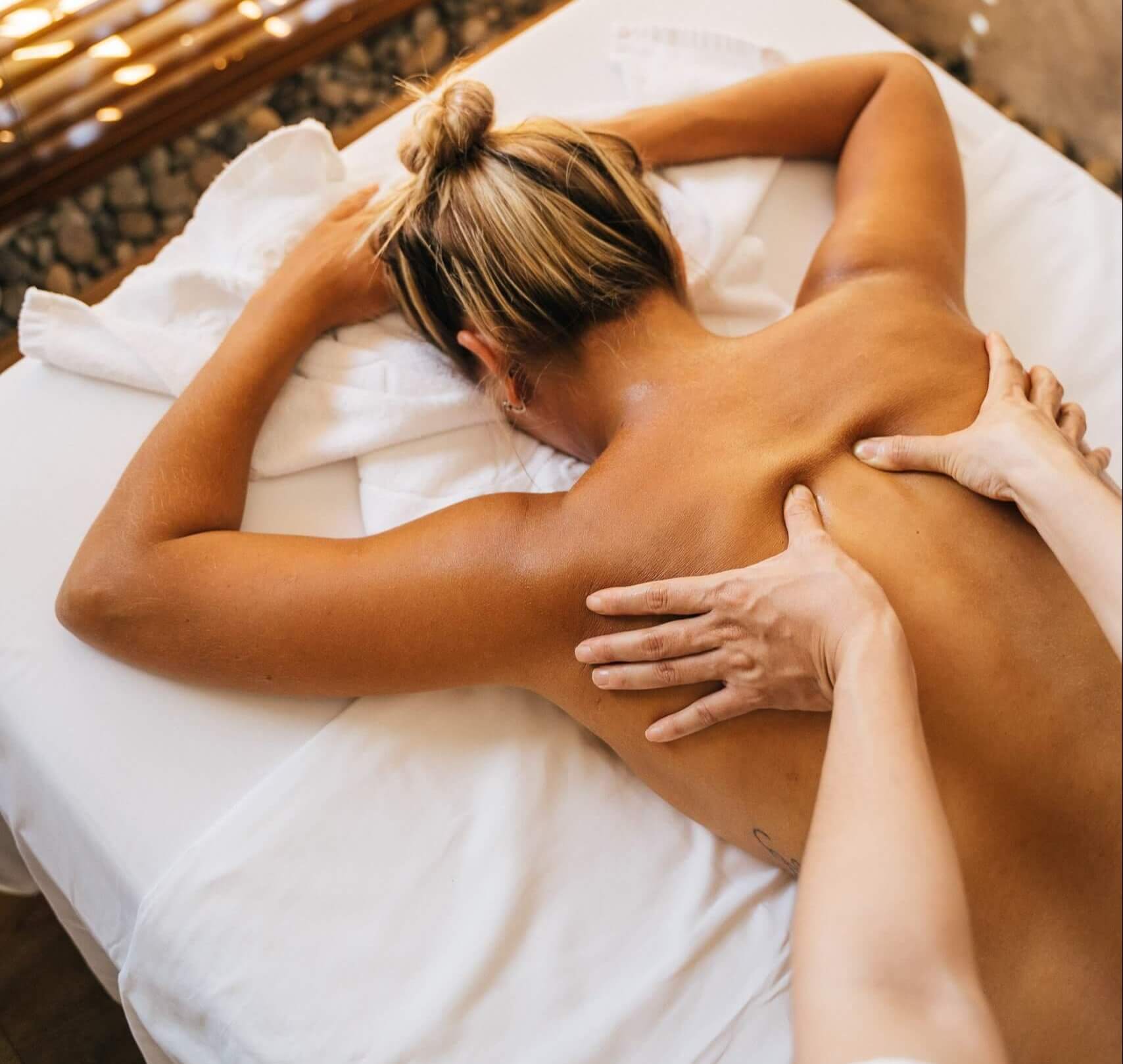 Our therapists will use slow strokes and deep pressure throughout the entire body, aimed at realigning the deeper layers of connective and muscle tissue. This work uses very detailed movements following along or going across the fibers of the muscle, tendon, or fascia. We aim to release chronic patterns of tension, increase joint movement, improve posture, and help you recover quicker from injuries.
60 Minute – $105
90 Minute – $137
"Cupping" therapy is an ancient form of alternative medicine. Our massage therapist places silicone cups on the skin to create suction. They are then guided along the surface of the skin,which draws stagnation out of the tissues to be released through the body's circulatory and lymphatic systems where it can be properly flushed out. This creates space for fresh and revitalized blood in stagnant areas. Contracted, congested tissues then soften and bring relief to joint stiffness in ways not possible using the pressure of traditional massage therapy alone.
30 Minute – $85
60 Minute –$119
90 Minute- $149
Manual Lymph Drainage (MLD)
Manual lymphatic drainage (MLD) uses gentle, rhythmic strokes to promote drainage within the lymphatic system. Developed by Dr. Emil Vodder, the technique assists the body's natural processes of detoxification, immune system defense, and fluid transportation. MLD is used to address lymphedema, swelling after surgeries or traumas, autoimmune pain/fatigue and swelling, sinus issues, chronic pain, some dermatological issues, and more. It is also deeply relaxing and detoxifying, making it a great technique for a regular preventive health tune-up.
60 Minute – $99
90 Minute – $129
This massage modality is designed for the physically active individual to assist in recovery from and prevention of activity related injuries.
30 Minute – $65
60 Minute – $99
90 Minute – $129
Abdominal Massage (15 Minute Add-on only)
This gentle technique is designed for those who suffer from digestive disorders, and because it also relieves tension in the diaphragm, it may also benefit those with asthma or anxiety related breathing trouble. *Please note, your therapist may use their discretion as to whether or not this treatment is appropriate*
Additional 15 Minutes – $20
Oncology Massage Services
Oncology Massage was developed to meet the needs of those who are experiencing cancer. Our Certified Oncology Massage Therapists focus on creating a gentle, nurturing environment, as they build a supportive relationship and design a complementary non-invasive approach to your wellness.
30 Minute – $65
60 Minute – $99
90 Minute – $129
Vinings Massage & Wellness is a preferred provider of the Thomas F. Chapman Family Cancer Wellness Center at Piedmont Hospital. Our Oncology Massage Specialists provide service on-site at the cancer center. This service is available free of charge to any individual experiencing cancer.
Pregnancy is a time when a woman's body endures tremendous stress due to dramatic physical and emotional changes. Using various techniques specially developed for the expecting mother, our specially trained Pregnancy Massage Therapists will help release the pain and discomfort experienced throughout pregnancy.
30 Minute – $65
60 Minute – $99
90 Minute – $129
Corporate Massage & Wellness Services