If you are experiencing any symptoms, which can be found on the CDC website, we ask that you call and cancel your appointments.  We will not provide services to those experiencing symptoms so that we can protect both clients and employees.
All Therapists will:
Thoroughly wash hands between clients
Wipe down their room doorknob between each client using sanitizing solution
When turning over a table, all used sheets and towels will go directly into the laundry room
When massaging clients, we will avoid touching their faces
Wipe down their iPad screen after each shift using screen wipes
Front Desk Team will:
Ask all clients to use hand sanitizer before heading back for their massage
Clean all non-massage doorknobs throughout the day, both inside and outside the building
Wipe down iPad screens after clients use them to complete intake forms
Suspend the use of the iPad for checkout
Run laundry in a timely manner to not leave it sitting out
Clean surfaces throughout the building throughout the day (toilet handles, faucets, etc)
We are following CDC guidelines and using CDC recommended disinfectant to clean all common contact surfaces throughout the day.
This is a personal decision and one we respect.  However, VMW currently open and is uniquely qualified to operate in a time like this.  Unlike your typical day spa, we see many oncology patients and have strict cleaning and hygiene procedures already in place.  However, we are stepping it up to the 10th degree.  We have implemented new policies and procedures based on CDC recommendations and are confident that VMW is one of the safer places to visit right now.
We encourage you to explore our website and get to know us!
If you would like to schedule an appointment you can quickly book online or give us a call at 404-492-8582.
Massage Specialties
Massage Bliss
Where Atlanta's top Massage Therapists customize each treatment.
Acupuncture & Alternative Health
Acupuncture will be back as soon.
We are currently searching for an exceptional Acupuncturists.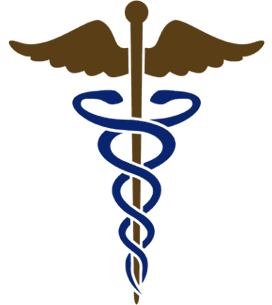 Oncology Massage
Oncology Massage
Our Oncology Massage Specialists provide compassionate touch to those who need it most.
Learn More
Now Hiring: Acupuncturist
Do you want to be part of a practice that is committed to advancing the profession, providing work-life balance, and only hires the best?
Learn More
Learn More
Now Hiring: Extremely Talented Massage Therapist
Do you want to be part of a practice that is committed to advancing the profession, providing work-life balance, and only hires the best?
Learn More
At Vinings Massage & Wellness, we specialize in custom rejuvenation.  Our amazing team of practitioners hold Advanced Massage Certifications, and are Atlanta's massage specialists. Our services include Swedish & Deep Tissue techniques, Pre/Post-natal massage, oncology massage, myofascial release, abdominal massage, acupuncture and private yoga sessions.
Relaxation + Rejuvination
Nestled away in the heart of Vinings
2900 Paces Ferry Road SE, Atlanta GA 30339
Look for the brick buildings across the street from the Orient Express.  We are in building D, in the back of the complex.